Our Doctors: Devoted to Healing
Dr. Walker first discovered natural medicine while working with her aunt, a chiropractor in Minnesota. Dr. Walker instantly knew that natural medicine was her calling. She moved to Portland to attend the National College of Natural Medicine, earning her doctorate in 2007. Dr. Walker completed her residency at Salem Naturopathic Clinic in 2009.
She and her husband Brant Walker established Canby Clinic in 2010 as a part-time country clinic. Word of mouth from satisfied patients quickly spread and Canby Clinic has since grown into a full-time, multi-physician clinic serving many patients with a variety of conditions.
Dr. Walker believes in the tenets of naturopathic medicine. She strongly feels that her role as a physician, in addition to striving to find the cause of illness, is to serve her patients. She values establishing meaningful, respectful relationships with patients and works to meet patients where they are at.
Dr. Walker also believes it is important for patients to understand their bodies. She explains what test and image results mean and offers a variety of treatments, allowing patients to choose therapies that best fit their lifestyle, health and beliefs.
Dr. Walker is deeply honored to work with each and every one of her patients.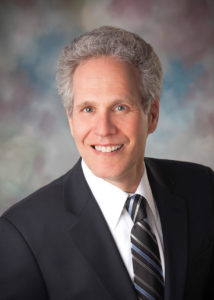 Dr. Waters earned his Doctor of Medicine degree at the UCLA School of Medicine, completing a residency in general surgery at the University of Arizona.
In his 30 years practicing as a general and vascular surgeon, Dr. Waters began to see a trend in his practice. The overall health of his surgical patients was worsening. Conventional medicine seemed to have become sick care, or simply the management of symptoms. Achieving wellness through true health care was missing.
Dr. Waters decided to investigate complementary, integrative medicine, incorporating a wellness/health care philosophy into his own life and his patients' lives—with amazing results. He saw that wellness was achievable. This mission became his abiding passion. Health care became his goal as a physician. Toward this end, Dr. Waters received an M.S. in Nutritional and Metabolic Medicine from the University of South Florida School of Medicine, completing a fellowship in Anti-Aging and Regenerative Medicine.
Dr. Waters has two grown daughters living in Oregon. He loves to fish and enjoys traveling with his fiancée and visiting his east-coast extended family, including his two grandsons!
Dr. McClanen earned her Doctorate of Naturopathic Medicine from the National College of Naturopathic Medicine (NCNM) in 2006. Additionally, she studied botanical medicines and massage therapy in-depth and incorporates these modalities into her medical practice. She earned a B.A. in Biology with a minor in Religious Studies from the University of Denver.
Dr. McClanen has worked with patients for more than 25 years, first as a chiropractic assistant, then as an herbalist and massage therapist, and, for the last 10 years, as a naturopathic physician practicing primary care.
Believing that we are each in charge of our own healing, Dr. McClanen acts as a teacher and guide to help her patients determine the best healing method for their individual health challenges.
Creativity and compassion are at the core of Dr. McClanen's work with patients. Prior to her medical career, Dr. McClanen aspired to become an actress—hoping for a starring role as a doctor. Working towards that goal, she realized she'd rather have that role in real life!
In her free time, Dr. McClanen enjoys micro-farming, cooking, and spending time with her husband and two busy children.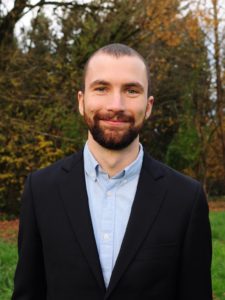 Dr. Holtski was raised in a household that valued organic, whole foods and utilized herbs and homeopathy, an upbringing that instilled in him a deep appreciation for the power of holistic approaches to health. He considered pursuing conventional medicine until he began working as a wilderness guide with at-risk youth—and saw firsthand the transformative power of nature coupled with healthy practices of mind, body and spirit.
In July 2017, Dr. Holtski graduated from the National University of Natural Medicine, where he pursued advanced studies in Botanical Medicine and training in cardiovascular and pulmonary conditions, as well as primary care. He joined Canby Clinic in October 2017 for his first-year residency.
The most effective healing protocols for Dr. Holtski are gentle yet powerful, with lasting results. As a passionate teacher, he deeply appreciates when patients actively engage in their healing process with him and they can work together as a team to support the body's own healing processes while removing the obstacles to cures.
Dr. Holtski and his wife enjoy skiing, surfing, backpacking, rock climbing, foraging for medical plants and taking walks in the woods. On rainy days, he loves to play the guitar, cook healthy foods and spend time with family and friends.